Ireland Accuses U.S. Of Violating Irish Law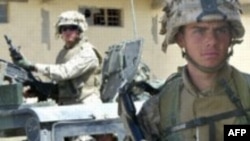 U.S. Marines in action in Iraq (file photo) (AFP) June 13, 2006 -- Ireland is accusing the U.S. military of violating Irish law by transporting a convicted U.S. Marine through Shannon Airport without gaining permission from the Irish government beforehand.
Irish Foreign Minister Dermot Ahern said such a transfer requires the consent of the justice minister and that the U.S. authorities did not seek such consent.
He called the incident "unacceptable" and a "matter of gravest concern."
(AP)