Rights Group Concerned About Kyrgyz Aksy Events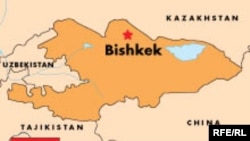 (RFE/RL) PRAGUE, June 14, 2006 (RFE/RL) -- The International Helsinki Federation for Human Rights (IHF) has expressed concern with the decision of Kyrgyzstan's Supreme Court to uphold an earlier decision to acquit six policemen suspected of involvement in the death of demonstrators four years ago.
Police shot dead six civilians in the southern town of Aksy in 2002 during a peaceful protest. Three officials were given three-year suspended prison sentences, but were immediately pardoned.

The IHF appealed to the Kyrgyz authorities to ensure that a full investigation is carried out into the shooting and ensuing deaths and that these actions do not go unpunished.