Kyrgyz Rights Group Appeals To President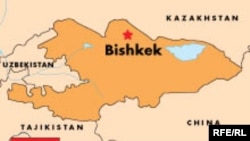 (RFE/RL) June 22, 2006 (RFE/RL) - A human rights group in the southern Kyrgyz town of Jalal-Abad has appealed to President Kurmanbek Bakiev to put an end to what it claims is continuous police harassment against its members.
In an open letter posted yesterday on the Voice Of Freedom Kyrgyz website, the Justice nongovernmental group says Jalal-Abad rights defenders and journalists are the victims of a "deliberate campaign" of intimidation on the part of the local police and judiciary.
Justice says the alleged campaign started following regional media reports that a police officer had beaten a pregnant woman identified as Nargiza Turdieva during an interrogation. The case was reported in April by the World Organization Against Torture.
Justice also says law enforcement officers suspected of exerting violence against another pregnant woman two years ago have still not been investigated.