Turkmen President's Ex-Press Officer Fired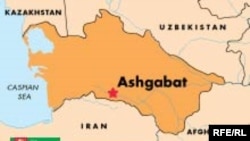 (RFE/RL) June 26, 2006 – A former press secretary to the Turkmen president has been fired from his position as editor of the military newspaper "Esger."
Turkmen state press said Kakamurad Ballyev was dismissed for "serious shortcomings in his work and participation in criminal activities."
Ballyev served as President Saparmurat Niyazov's press secretary from 2001 to 2002.
(turkmenistan.ru)