All 13 have been kept in custody in the central city of Ivanovo since the summer of 2005.
The decision to deport them was reported earlier today by "Rossiiskaya gazeta," Russia's official government newspaper.
In a statement posted on its website, the Prosecutor-General's Office says it has received written assurances from Uzbek authorities that the 13 will neither be sentenced to death nor tortured or morally abused.
Among those awaiting deportation is a Kyrgyz citizen, Mamirzhon Tashtemirov. The other 12 are Uzbek nationals who, according to "Rossiiskaya gazeta," have UN refugee status.
Russia's Memorial rights group say the charges brought against them by the Uzbek government are fabricated.
Tashtemirov's lawyers say their client was in Turkey when the Andijon unrest broke out and that he was arrested while making a business trip to Ivanovo.
(http://genproc.gov.ru , "Rossiiskaya gazeta," www.memo.ru)
Faces And Voices
WE WERE THERE:
RFE/RL correspondent Gulnoza Saidazimova visited a group Andijon refugees in the Czech town of Straz pod Ralskem and spoke to them about their recollections of the May 2005 violence and their lives since. (Photographs by G. Saidazimova)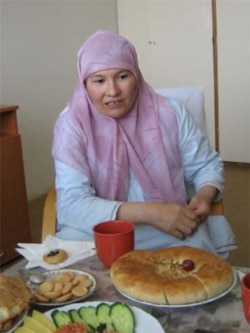 ZUHRA, aged 33: "On 13 May, I learned what APCs [armoured personnel carriers] and kalashnikovs were."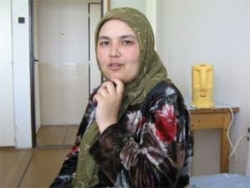 MOMINA, aged 29: "I called my parents twice from here. The second time they said: 'We are scared to talk to you. Our neighbor also received a phone call [from a relative who was granted asylum abroad]. Then the police came and beat him up.'"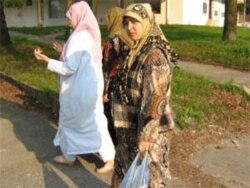 ODINA, aged 34: "I saw a woman with bullet wound in the back. From behind, we could see her hearting. It was beating. She was begging: 'Call the doctor. I don't want to die.' Later, in Kyrgyzstan, we heard she had died. "




THE COMPLETE STORY: A dedicated webpage bringing together all of RFE/RL's coverage of the events in Andijon, Uzbekistan, in May 2005 and their continuing repercussions.
CHRONOLOGY
For an annotated timeline of the Andijon events and their repercussions, click here.