Contact Group Warns Of Tensions In Kosovo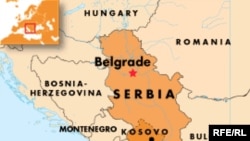 (RFE/RL) August 4, 2006 -- The six-member international Contact Group on Kosovo has voiced concern over recent tensions in the majority Serb north of the UN-administered Serbian province.
Three northern Serb municipalities have practically cut off cooperation with ethnic Albanian institutions in Prishtina, amid ongoing internationally mediated talks on the province's future.
The Contact Group includes the United States, Britain, Germany, France, Italy, and Russia.
(Reuters)