Albania Offers 'One Euro' Investment Plan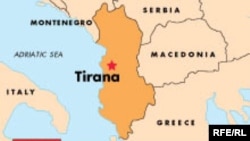 (RFE/RL) August 16, 2006 -- Albanian Prime Minister Sali Berisha said today his country will offer public land to foreign investors for one euro per square meter.
He said the initiative, dubbed "Albania, For One Euro," aims at attracting foreign investment in a bid to lead the country out of poverty and integrate it more into the European economy.
The Albanian government expects to present its plan to develop the new scheme in September.
(AFP)