Iranian Journalists Protest Against Closures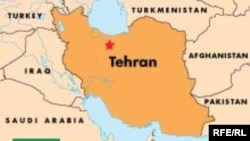 (RFE/RL) September 19, 2006 -- Iranian journalists today met to protest the recent closure of four publications, including the reformist newspaper "Sharq."
Many expressed concern over the move and warned that the move could have negative consequences.
The head of Iran's Islamic Human Rights Commission, Mohammad Hassan Ziayifar, called the closures a violation of the public's rights.
The Paris-based Reporters Without Borders (RSF) media watchdog has called the closures totally unacceptable.
Dozens of reformist and independent publications have been shut down in Iran in recent years.
(IRNA, ISNA)