U.S. Marine Killed In Iraq's Al-Anbar Governorate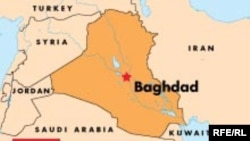 (RFE/RL) October 30, 2006 -- A U.S. Marine was killed in fighting in Iraq's restive Al-Anbar Governorate, raising the death toll among U.S. service personnel this month to 100.
The unidentified Marine died from injuries sustained during combat on October 29.
October is already the fourth-deadliest month for U.S. troops since the war began in March 2003.
(AP)