Gunmen Kill Faith Healer In Ingushetia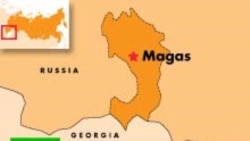 November 6, 2006 -- Masked gunmen today burst into the home of a well-known doctor and faith healer in Ingushetia and shot her dead.
It was the second killing of a faith healer in Ingushetia in two years and the eighth across Russia's North Caucasus republics.
Authorities blamed the killing on radical Muslims, who believe that faith healing is a sin against Islam.
(AP)


RFE/RL's complete coverage of Russia's war-torn Republic of Chechnya.
CHRONOLOGY
An
annotated timeline
of the Chechnya conflict.