EU Grants Albania Over $50 Million To Help Integration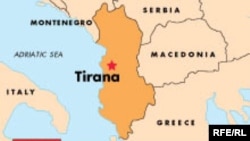 (RFE/RL) November 15, 2006 -- The European Commission has granted Albania $54.6 million to help the country's efforts to integrate with the 25-nation European Union.
Albania's Ministry of European Integration said today the agreement will fund civil society, the media, administrative improvements, and economic development.
Albania signed a pre-membership agreement with the EU in June, in a first step in Tirana's efforts to join the alliance.
(AP)