Iraq Car Bomb Kills 22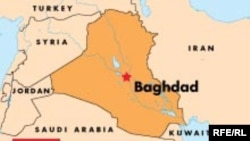 (RFE/RL) November 24, 2006 -- Iraqi police say a car bomb today killed at least 22 people in the northern Iraqi city of Tal Afar.
Police Brigadier General Sabah al-Hamidi says 26 people were wounded by the explosion.
Tal Afar is about 420 kilometers northwest of Baghdad. Police said suicide attackers apparently were involved.
(AP, Reuters)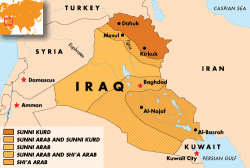 Click to enlarge the image.
SUNNI, SHI'A: Iraq is riven along sectarian lines, faults that frequently produce violent clashes and are a constant source of tension. Sectarian concerns drive much of Iraqi politics and are the main threat to the country's fragile security environment.


THE COMPLETE PICTURE: Click on the image to view RFE/RL's complete coverage of events in Iraq and that country's ongoing transition.