Musharraf Signs Amended Rape Law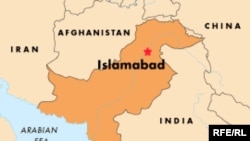 (RFE/RL) December 1, 2006 -- Pakistan's President Pervez Musharraf today signed changes to the country's controversial rape law, despite protests from conservative Islamists who say it violates Islamic law.
Backers of the changes say they will help safeguard the rights of women. Human rights activists have long condemned Pakistan's rape law for punishing -- instead of protecting -- rape victims, while providing legal safeguards for their attackers.
(AP)