Azerbaijani Officer On Trial As Russian Spy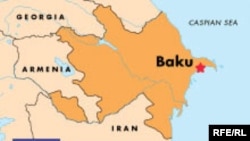 (RFE/RL) December 6, 2006 -- An Azerbaijani army officer charged with spying for Russia went on trial in Baku.
The man, identified as Petr Modzhalov, allegedly began passing on information about the armed forces' general staff to Russia in 1997.
Modzhalov was arrested two months ago.
The trial will continue behind closed doors on December 15.
(day.az, lenta.ru)