Turkmen Parliament Speaker Sacked, Arrested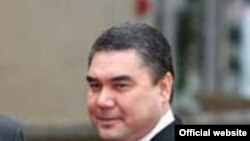 Gurbanguly Berdymukhammedov (file photo) (official site) December  22, 2006 (RFE/RL) -- Acting President Gurbanguly Berdymukhammedov today dismissed Turkmenistan's parliament speaker, Ovezgeldy Ataev, amid growing tension following the death of President Saparmurat Niyazov on December 21, RFE/RL's Turkmen Service reports.
Deputy speaker Akja Nurberdieva was appointed acting speaker. Justice officials have opened a criminal probe into Ataev's activities, amid accusations of abuse of authority and immoral conduct.

Earlier, Berdymukhammedov announced that a date for elections to replace Niyazov will be announced on December 26. Berdymukhammedov said the vote, expected to be held within two months, would be "democratic."

Berdymukhammedov today also assured foreign energy investors that he will honor all existing oil and gas deals.

"Our foreign oil and gas consumers need not worry," he said. "Turkmenistan will strictly abide by all of its obligations and no events can influence our supplies. The government is firmly in control."

Earlier, the European Union urged Turkmenistan to carry out its political transition "in accordance with international standards."

Meanwhile, police have stepped up their presence on the streets of the Turkmen capital, Ashgabat, ahead of Niyazov's funeral planned for December 24.

(Interfax, Reuters)

Saparmurat Niyazov, 1940-2006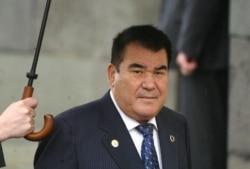 Turkment President Saparmurat Niyazov (bymedia.net)

ERA OF UNCERTAINTY. The death of Turkmen President Saparmurat Niyazov ends an era and begins a period of great uncertainty in Turkmenistan....(more)
RELATED ARTICLES
Could Niyazov's Death Lead To Political Struggle, Instability?
President's Death Brings Muted World Reaction
Energy Analyst Discusses Impact Of Niyazov's Death
Niyazov's Death Prompts Integration Hopes, Gas Worries In Russia
ARCHIVE
RFE/RL's coverage of
Turkmenistan
.