Iranian Dissident Cleric Criticizes Ahmadinejad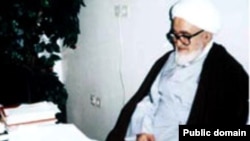 Ayatollah Montazeri (file photo) (Public domain) January 22, 2007 (RFE/RL) -- Iran's most senior dissident cleric has criticized the economic policies and nuclear diplomacy of president Mahmud Ahmadinejad, Radio Farda reported.
Ayatollah Hossein Ali Montazeri, who was at one time expected to succeed Ayatollah Ruhollah Khomeini, has said that Iranians have other rights beyond access to nuclear energy.
Montazeri recently has criticized Ahmadinejad's government over rising inflation and said that people's economic problems cannot be resolved by chanting "slogans."
Ahmadinejad on January 21 said his government has successfully controlled inflation.
(with material from AP)

SUBSCRIBE For regular news and analysis on Iran by e-mail,
subscribe to "RFE/RL Iran Report."