EU Takes Poland To Court Over Highway Plan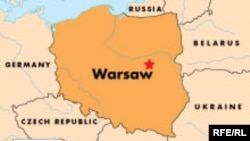 (RFE/RL) March 21, 2007 -- The European Commission today asked the European Court of Justice to order Poland to stop building a highway that goes through a protected environmental area.
Poland wants to build a section of a highway linking Warsaw to Helsinki via the Baltic states through the northeastern Rospuda Valley, which is home to rare plants and animals.
The EU executive said the project would do "unjustified irreversible damage" to the area.
(compiled from agency reports)