President Viktor Yushchenko insists he will not back down on his April 2 order to dissolve parliament and call early elections.
In an interview with RFE/RL today, Yushchenko said that Ukrainians "should settle these internal problems through political means. Ukrainians should go through this by themselves because this [experience] is not something that you can borrow from someone else or receive it as a gift from someone. This is political labor.
"I am convinced that we can come to an agreement only through negotiations, through dialogue," he continued. "Perhaps that dialogue will not be very effective in the beginning, something will recede, something else will gather force. This is how we are moving toward a compromise."

National Security and Defense Council Secretary Vitaliy Hayduk said earlier today that Yushchenko was prepared to allow for more time before the elections, slated for May 27, and the president "does not rule out the possibility of suspending the presidential decree and setting a date that will give political parties enough time to prepare for the election process."

Prime Minister Viktor Yanukovych today urged the president to rescind his decree, warning of unspecified "consequences." He also said that "I don't think Ukraine can be united by a president who supports only one political force. The president cannot be just the president of a few regions of Ukraine."
Ukraine's Constitutional Court is due to start hearings into the decree's legality on April 17.
Russian Delegation In Kyiv

Meanwhile, a delegation of 20 Russian State Duma deputies are in Kyiv today to meet with their Ukrainian counterparts and government officials.

Speaking to journalists in Kyiv, Deputy Aleksandr Krutov justified the Duma's statement last week denouncing Yushchenko's decree.

The statement "is not interference in [Ukraine's] internal affairs," he said. "It is an assessment of the Ukrainian president's decree. Anybody, any organization, any country may give their assessment to any legal act in any country. The State Duma has given its own assessment and it is fully entitled to do so."
Also today, former Polish President Aleksander Kwasniewski, who played a mediating role during the 2004 Orange Revolution, held talks with Yanukovych and other top officials in Kyiv.

The European Parliament's vice president, Marek Sivets, is also in the Ukrainian capital for talks on the political crisis.

(with material from agency reports)
Ukrainian Voices
RFE/RL's Ukrainian Service asked people on the streets of Kyiv on April 10 what they think of the rule of law in Ukraine.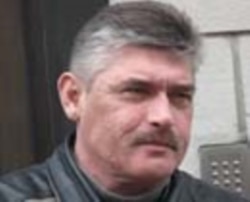 Leonid, a construction worker:
"I have taken a businessman for whom I worked to court. And I managed to defend my rights under the current government."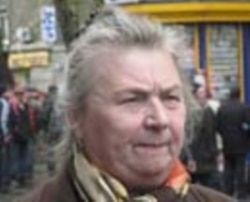 Alla Mykhaylovna, pensioner:
"So far, we are defending our rights in the squares. However, everything will be normal in the future and we will be able to defend our rights legally, and human rights will not be violated."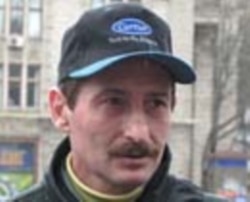 Oleksandr, construction worker:
"Of course it is impossible [to rely on the law]. The laws are not good. You can buy everything here. You can use a law any way you like."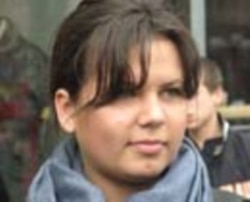 Kateryna, a student:
"It is 50-50. It is not possible for everyone to defend their rights according to possibilities the laws provide. It often happens that money determines the result. On the other hand, there are more and more people who manage to prove they are right under the existing laws."
ARCHIVE
RFE/RL's coverage of
Ukraine
. The Ukrainian-language website of
RFE/RL's Ukrainian Service
.