Romanian Ambassador Resigns Amid Accusations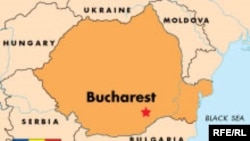 (RFE/RL) May 27, 2007 -- Romania's ambassador to Austria, Andrei Corbea Hoisie, has resigned after a report accused him of collaborating with the Securitate, the communist-era secret police.
Romanian Foreign Minister Adrian Cioroianu told Romanian television that he had a private meeting with Hoisie and that the ambassador handed in his resignation afterward.
Under Romanian law, elected officials and civil servants must swear whether they collaborated with the Securitate or not.
Anyone caught making a false declaration could face prosecution.
(AFP)