Belarusian Oil Giant's Director Arrested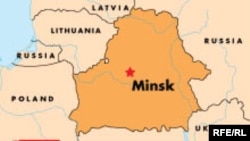 (RFE/RL) May 30, 2007 -- Belarus's Prosecutor-General Pyotr Miklashevich told a news conference today that the head of the state oil company Belneftekhim has been arrested on suspicion of embezzlement.
Belnaftakhim Director Alyaksandr Barouski faces charges of theft and abuse of office.
Barouski was detained as part of an investigation by Belarus's intelligence service against top executives from several companies.
Belnaftakhim accounts for half of the country's oil exports.
(Belapan, AFP)