It won't be an easy sell, considering much of the news the world hears about the North Caucasus concerns the troubles Russia has maintaining security there -- highlighted by its war in Chechnya.

And immediately outside Russia's borders, in the South Caucasus, lie other areas of concern.

Heat On Frozen Conflicts
Chief among them is Georgia's breakaway region of Abkhazia, a major point of contention in the standoff between Russia and Georgia that lies just 40 kilometers from the site of the games. Another region that seeks to break away from Georgia, South Ossetia, also factors into the equation.

Can a symbiotic relationship be forged in which all parties can benefit from peace?

The spokesman of Abkhazia's de-facto, pro-Moscow government, Kristian Bzhania, told RFE/RL's North Caucasus Service on July 11 that he sees opportunity.
Officials throughout the Caucasus have portrayed the choice of Sochi as the site for the 2014 Winter Games as a vote of confidence that can become a boon for the entire region.
"The authorities and the people of the republic of Abkhazia have welcomed the fact that Sochi will host the 2014 Winter Olympic Games," Bzhania said. "We link this, first and foremost, with the hopes for strengthening peace in the South Caucasus region."

However, Temur Mzhavia, the prime minister of the pro-Tbilisi provisional government in Abkhazia, tells RFE/RL's Georgian Service that Sochi's victory won't affect his government's aims of remaining part of Georgia.

"Making a connection between the Olympic games in Sochi and the territorial conflicts in Georgia -- this is proof that the positions of the Russian leadership [on Abkhazia and South Ossetia] are weak," Mzhavia says. "The prospects for Abkhazia and South Ossetia to become independent do not exist. On a more sentimental note, I personally support holding the games in a town that has a Georgian name."

Whatever the origins of the host city's name, Russia clearly seeks to present Sochi as a beacon of stability in the Caucasus as a whole, and took a number of steps this week to address this.

As President Vladimir Putin issued decrees yesterday intended to improve security and to eliminate potential financial corruption, First Deputy Prime Minister Sergei Ivanov inspected the progress of a new Black Sea Fleet base being constructed in Krasnodar Krai, where Sochi is located.

Near the border between Georgia and Russia's Karachayevo-Cherkessia Republic, Russian Defense Minister Anatoly Serdyukov on July 11 inspected a base that will house 2,000 special forces troops -- troops that Putin recently said would ensure security "not only in the Caucasus region" but also possibly during the Winter Olympics.

Despite its contentious relationship with Georgia and others in the region, the head of the interethnic relations department at Moscow's Institute of Political and Military Analysis, Sergei Markedonov, told RFE/RL's Russian Service that Moscow will keep its eye on the prize.

"It doesn't seem to me that this region [Abkhazia] is any more dangerous than any other region of Georgia," Markedonov said. "The 2014 Olympics can be used for the best purposes, purposes like the resolution of the Georgian-Abkhaz conflict. Besides Russia, Abkhaz territory has one other guarantee that there won't be some version of a Kodori crisis in the Gali region, or, say, an incursion on Abkhazia from the sea. And that is the IOC [International Olympic Committee]. A contract has been signed with the city of Sochi, and money will be flowing in from not only Russian, but foreign, investors."

Influx Of Investment
Russia has made a big push for foreign investment, while also announcing that plans to spend 25 billion rubles (nearly $1 billion) this year alone from its own budget in preparation for the games.

A total of 341 billion rubles has been earmarked for developing the region -- with the bulk going toward transportation and utilities infrastructure.

There is much work to be done, considering that much will have to be built from scratch. Improving the speed of the rail line linking Moscow to Sochi has been discussed, and three new international airports are to be constructed -- in Gelendzhik, Sochi, and Anapa -- by 2009.

Analyst Markendov sees opportunities for nearby Abkhazia to benefit from the reconstruction efforts as well.

"It's perfectly clear that putting some of the Abkhaz infrastructure to use -- the Sukhumi airport, let's say, and the former Gudauta air base, where there's a perfectly good landing surface, could be used for unloading certain passengers heading for Sochi -- could be a peaceful way of returning Abkhazia to a normal life, and making it safer at the same time," Markedonov says.

He is not alone. Officials throughout the Caucasus have portrayed the choice of Sochi as the site for the 2014 Winter Games as a vote of confidence that can become a boon for the entire region.

Assuming, of course, that regional differences can be set aside.

(RFE/RL's Georgian, Russian, and North Caucasus services contributed to this report.)

The Pride Of Russia
CELEBRATING THE VICTORY: Russians woke up on July 5 to hear the news that their Black Sea resort town of Sochi had been chosen to host the 2014 Winter Olympics, beating Salzburg in Austria and Pyeongchang in South Korea. Muscovites told RFE/RL's Chloe Arnold how delighted they were at the decision.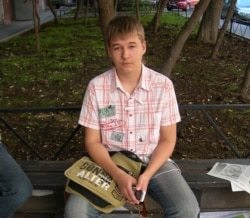 Dima, a Moscow student:
"It's really good for us. They chose Russia, so that's great. It's better that the games are held somewhere in Russia. Actually, I think it would be better to split this money in half."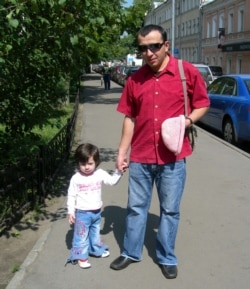 Elgucha, 33, driver, pictured with his 2-year-old daughter, Katya:
"Sochi won? I didn't know! Really, I didn't expect it. I didn't know the result -- I've only found out from you, and I'm happy. I think maybe they'll deliver the money -- I think since they've promised to, they'll have to deliver it."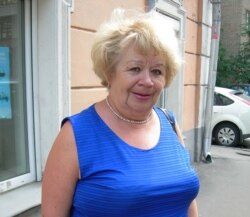 Lyudmila Valentinovna, 69, annotator at the House of Composers:
"What do you think? That they should have eliminated us?! There's currently nowhere for our atheletes to train, no proper mountains. But for me it wasn't a surprise. We'd been hoping we'd win. But, of course, no one really thought it could turn out like this."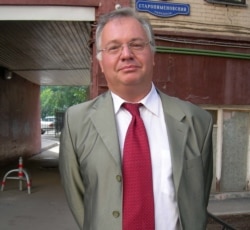 Sergei, 59, technical director:
"It's good -- let [Sochi] hold the games! Actually, a friend of mine said they'd never give the games to Sochi. But he was wrong. So for me it was a surprise; it was truly amazing."