The digs, in Kyrgyzstan's northwestern Talas Province, have been questioned by the director of the historical institute at Kyrgyzstan's Academy of Sciences, and at least one nongovernmental group is urging authorities to open a criminal case against the Georgian and his team.
The Manas-Ordo site is in northwestern Kyrgyzstan. It's the location of the "Reconnaissance Hill," considered by some to be a sacred spot where many centuries ago the mythical Kyrgyz hero Manas once stood and surveyed the lands around him.
Now it is the scene of an archeological dig by a team led by a Georgian national named Roni Gogisvanidze. The team has already started work, but questions have arisen over whether Kyrgyz authorities ever approved the excavation, and whether Gogisvanidze is even the academic he claims to be.
Kyrgyz Culture Minister Sultan Raev told RFE/RL's Kyrgyz Service that his ministry did not grant permission for the work at Manas-Ordo.
Artifacts Or Buried Treasure?
There are concerns that the dig is less an archeological undertaking than a hunt for buried treasure. One of Gogisvanidze's assistants in the project, Romul Japaridze, explained to RFE/RL's Kyrgyz Service what the team hopes to find.
"A building was constructed 3,120 years ago," Japaridze says. "Manas I put all the wealth he had here, and our work here is to locate a tunnel, 99 or 100 meters [long], that leads to the [main] hall. When we get to the hall, there are three doors, and located on the other side are many valuable and even priceless artifacts -- some 4,000 pieces made from gold and other materials. There are many valuable objects there."
But does the team have permission to be excavating on Reconnaissance Hill? The answer depends on who you ask.
Japaridze told RFE/RL the dig would not be happening without the approval of Kyrgyz authorities.
"Of course, without permission to conduct [the archeological dig] we wouldn't be there," Japaridze said. "There was a letter of recommendation to the director of Manas-Ordo, and he gave us permission that is equivalent to permission from the government of the country."
Getting Authority
Kyrgyz Culture Minister Sultan Raev told RFE/RL's Kyrgyz Service that his ministry did not grant permission for the work at Manas-Ordo.
"The Culture Ministry did not give permission for the excavation work at the Manas Ordo," Raev says. "Now the ministry has established a special expert commission on the issue. The commission is working at the Manas Ordo site now [to see] whether the archeological digging is correct and within the framework of the Kyrgyz law or not will be considered by us in accordance with the results of the commission work."
Umetalieva says this is one of the damaged tablets (RFE/RL, click to enlarge)Toktayim Umetalieva, who heads a Kyrgyz coalition of nongovernmental groups, says she visited the excavation site and witnessed firsthand destruction like the jackhammering of an ancient stone tablet. Umetalieva has appealed to President Kurmanbek Bakiev to stop the excavation work. But she appears to have opponents within the administration.
Kyrgyz presidential adviser Cholpon Abykeev gave permission for the excavation work to take place. He suggested to RFE/RL that Umetalieva is acting on behalf of exiled former President Askar Akaev and hindering valuable work with her comments.
"We all know very well who is behind Toktaiym Umetalieva," Abykeev says. "Everyone knows that she has been protecting our former President Akaev, who left. Today, when the Kyrgyz people are on the eve of a great historic discovery, some circles -- those who don't want our nation to have a decent future, who don't want our nation to get rich tomorrow, those who don't want our nation to become richer under the current government, and who are envious to witness it -- are running about saying and doing such things."
Academic Wonders
There are also questions about Roni Gogizvanidze's claims to being an academic.
RFE/RL's Kyrgyz Service contacted Vazha Kiknadze, the director of History and Ethnography at the Georgian Academy of Sciences, to ask about Gogisvanidze. Kiknadze expressed doubts about Gogisvanidze's academic credentials.
"I can say that, officially, in so far as is known to me, [Gogisvanidze] has never occupied any [academic]) position anywhere," Kiknadze says. "He is not with us at the Institute of Archeology, and [he's] not with the university. This academy of his is sort of a privately owned academy."
Kiknadze recalled some details about Gogisvanidze, including a past request to launch a dig in his home country.
"I have a letter here that the Ministry of Culture sent me, connected to [Gogisvanidze]," Kiknadze says. "Here [in Georgia] he also wanted to start an archeological dig, which didn't appear to be a scientific endeavor and was extremely dubious. I only know that he planned to dig up some mythical city near Gori, some sort of city that was unknown from any sources."
When Kiknadze was asked about Gogisvanidze's assistant Japaridze, all Kiknadze could say was that "he is also from this group and this, again, is not an official group, not a academic group -- and I can say that in our academic circle they are unknown."

Representatives from UNESCO visited Manas-Ordo in 2006 to consider whether the site qualified for inclusion as a UN-endorsed world cultural heritage site.
Some in Kyrgyzstan now fear that damage from this dig might prevent it from ever being included on UNESCO's list.
(The director of RFE/RL's Kyrgyz Service, Tynchtykbek Tchoroev, and correspondents Bubukan Dosalieva, Ulan Esengeldi, and Zamira Kojobaeva contributed to this report)
Aral In Trouble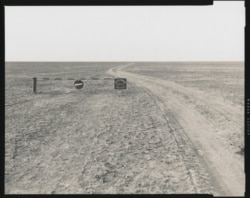 Battling Back | Aral Sea Shows Signs Of Recovery
Interview | Windows On 'A Dying Sea'
Improving Lives | Aral Project Makes Progress

SUBSCRIBE
For news and analysis on Central Asia by e-mail,
subscribe to "RFE/RL Central Asia Report."