TEHRAN (Reuters) -- Iran's moderate defeated presidential candidate Mehdi Karrubi said the authorities should allow street protests without being suppressed by armed forces, his website reported, a few hours after Mahmud Ahmadinejad sworn in as president.
"Using frightening methods to suppress people will bear no result. Allow people to protest in the streets and to chant slogans...an imposed state of security will harm our national security...mass arrests of moderates and having such mass trials will endanger the country's national interests," the "Etemad-e Melli" website reported.
Iran Election Diary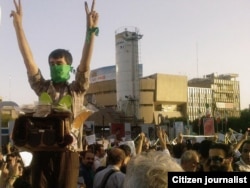 Disputed Presidential Vote
There have been protests and clashes with police on the streets of Tehran following the disputed reelection of Mahmud Ahmadinejad. RFE/RL collects videos, photos, and messages on social-networking sites coming out of Iran to attempt to get a picture of what is happening inside the country.
Click here
The Battle For Iran's Future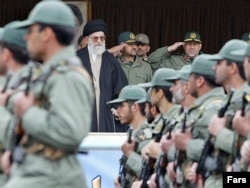 The Battle For Iran's Future
With much more than a disputed presidency at stake for Iranians, RFE/RL's Charles Recknagel and Mazyar Mokfi explore the power plays that could reshape Iran's political establishment.
Click here
for news, blogs, and analysis of the presidential election and aftermath.