MINSK (Reuters) -- Italian Prime Minister Silvio Berlusconi will become the first Western leader in a decade to visit Belarus when he travels there this month, marking another milestone in the ex-Soviet country's efforts to open to the EU.
Contacts between Minsk and Western countries became limited from the second half of the 1990s onwards, due to frequent criticism of human rights and democratic standards in Belarus from European and U.S. governments and rights groups.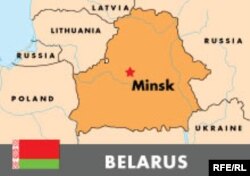 But Minsk has improved relations with the West, releasing imprisoned opposition politicians and joining the EU's eastern neighborhood program with other ex-Soviet states. At the same time, its relations with close ally Moscow have deteriorated.
Earlier this year, Belarussian President Alyaksandr Lukashenka broke through the period of isolation by making an official visit to Italy and has since said he wants to further improve ties with the West.
Now, Berlusconi will make a reciprocal visit on November 30, Belarussian state news agency BelTA quoted Italy's ambassador to Minsk, Giulio Prigioni, as saying.
"This visit is a response to the visit of Alyaksandr Lukashenka in Italy and the Vatican this spring," said Prigioni.
"Belarus and Italy are at a very important stage of intensification of relations...this is proved by the forthcoming visit of Silvio Berlusconi to Minsk on 30 November," he said.
In early November, the EU prolonged a freeze on restrictions against Belarus as an incentive for further reforms. The controls, including a visa ban against Lukashenka, were imposed after criticism of 2006 elections.
Following Lukashenka's visit to Rome earlier this year, Italy has advocated the complete abolition of sanctions against Belarus.
Berlusconi will travel to Minsk days after a visit by Russian President Dmitry Medvedev, where he is expected to sign a customs union deal with Belarus and Kazakhstan. The three countries are trying to coordinate entry to the World Trade Organization.