(RFE/RL) -- U.S. President Barack Obama has told Al-Arabiyah television that his message to Muslims is that "Americans are not your enemy" -- and said he stands ready to be judged by his actions.
Obama chose the Saudi-owned television station to give his first formal interview since becoming U.S. president, and using the occasion to present his administration's new approach to the Middle East and its intractable problems.
He spoke frankly, saying that all too often in the past the United States has started "by dictating."
That has now changed, he said. Respect will be the new tone. He reminded viewers that he has Muslim members of his own family and has lived in Muslim countries. And he says there is no time to waste to get engaged with the Mideast's problems.
"I think the most important thing is for the United States to get engaged right away," Obama said. "And [the new U.S. Middle East envoy] George Mitchell is somebody of enormous stature.
"He is one of the few people who have international experience brokering peace deals. And so what I told him is start by listening, because all too often the United States starts by dictating -- in the past on some of these issues -- and we don't always know all the factors that are involved. So let's listen," Obama said.
'Listening' Tour
Mitchell has already embarked on his first "listening" visit to the region, where he will start by talking to President Hosni Mubarak of Egypt, who has emerged as the main mediator in the Palestinian-Israeli conflict in Gaza.
I do think that it is impossible for us to think only in terms of the Palestinian-Israeli conflict and not think in terms of what's happening with Syria or Iran or Lebanon or Afghanistan and Pakistan.
Obama said both Israelis and Palestinians must realize that their present road will not lead them to well-being. Ultimately, it is they who have to take the hard decisions leading to peace.
He also foreshadowed a more comprehensive approach to the broad region.
"I do think that it is impossible for us to think only in terms of the Palestinian-Israeli conflict and not think in terms of what's happening with Syria or Iran or Lebanon or Afghanistan and Pakistan," Obama said. "These things are interrelated."
To Iran -- Washington's top foreign-policy concern for years -- Obama offered an "extended hand."
"I do think that it is important for us to be willing to talk to Iran, to express very clearly where our differences are, but where there are potential avenues for progress," Obama said. "And we will over the next several months be laying out our general framework and approach. And as I said during my inauguration speech, if countries like Iran are willing to unclench their fist, they will find an extended hand from us."
But for Iran to unclench its fist, as it were, it would first have to obey the directives of the UN Security Council to halt its enrichment of uranium. That's something the Iranian leadership has sworn it will never do, even though it denies Western assertions that it is trying to develop nuclear weapons.
Obama's mention of Syria as a subject of U.S. interest coincides with a statement from Syrian President Bashar al-Assad saying that Damascus is ready for talks with Washington without conditions.
Syrian President Encouraged
Al-Assad told Lebanese television that he's encouraged by early signals from the new administration on Iraq and the Arab-Israeli crisis. He expressed cautious hope that a peace settlement could be reached in the Middle East.
"What we've seen from the [newly] elected U.S. administration over the past weeks and last year is a desire from this administration to review the situation in the Middle East, in the first place with regard to the peace process, and regarding Iraq in the second place," al-Assad said.
He suggested that contacts with the United States have already been under way for several weeks. But he said any dialogue with Washington must also be without preconditions on the U.S. side.
Meanwhile, meaningful talks with Israel are being made difficult because of an approaching election, on February 10. Opinion polls consistently place the conservative Likud bloc of former Prime Minister Benjamin Netanyahu ahead of the moderate ruling Kadima party of Foreign Minister Tzipi Livni.
This has led Livni to take up positions to the right of her usual stance, analysts say, thus making Israel less amenable to concessions to the Palestinians.
Her latest election tactic has been to assert that Netanyahu's hard-line approach would clash with Obama's desire for change in the Middle East, thus damaging Israel's close alliance with the United States.
with agency reports
On The Front Lines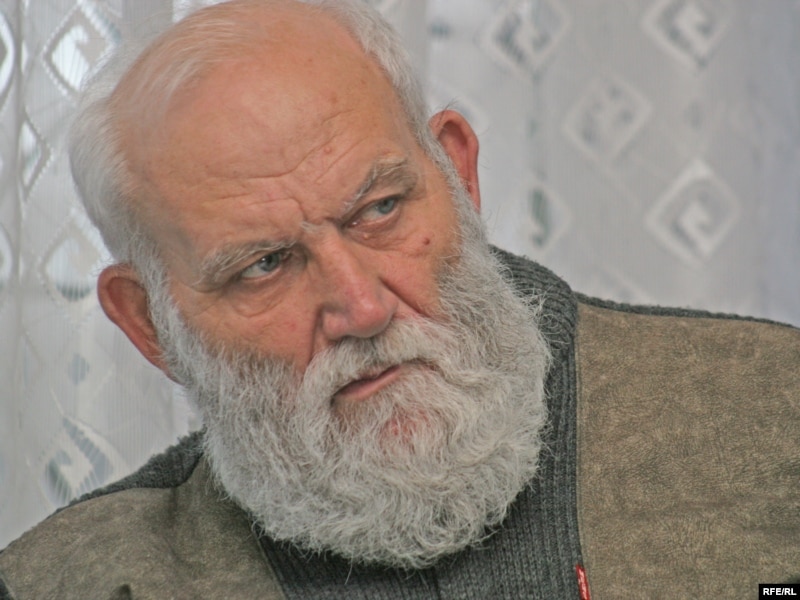 "On The Front Lines" is a special RFE/RL project that spotlights men and women who have dedicated their lives to the causes of freedom of speech, freedom of the press, human rights, ethnic tolerance, and democratic values. More