BRUSSELS -- U.S. Secretary of State Condoleezza Rice has warned Moscow that it is playing a "dangerous game" with the United States and its NATO allies.
She said the West was determined to prevent Russia winning a strategic victory from its conflict with Georgia.
Rice, traveling to Brussels for a meeting of NATO and the North Atlantic Council, said Russia's drive into Georgia 10 days ago was aimed at undermining its democracy, weakening its government, and intimidating people there and in the region.
"Russia is a state that is unfortunately using the one tool that it has always used...when it wishes to deliver a message: that is its military power," Rice told reporters on her plane. "We're determined to deny them their strategic objective."
The conflict began after Georgian President Mikheil Saakashvili tried to reimpose control over the pro-Moscow breakaway region of South Ossetia. Russian forces overwhelmed the Georgian Army in fierce fighting that officially ended with a cease-fire signed last week.
Rice said a main focus of the Brussels meetings would be to ensure Russian President Sergei Medvedev kept his promise to begin withdrawing troops from Georgia in line with the cease-fire accord negotiated by French President Nicolas Sarkozy.
"I think the French will undoubtedly be seeking from the Russians an explanation for why the Russian president either won't or can't keep his word," she said.
Rice said she would travel later in the week to Poland, which recently signed an agreement to host part of a U.S. missile-defense system, to demonstrate support for Eastern European countries once dominated by the Soviet Union that have joined NATO.
"We're reinforcing the point that they are safely within the trans-Atlantic structures," she said. "That's just to remind people that Russia is a far cry in terms of its geostrategic center from where the Soviet Union was."
Military Assertiveness
Rice said Russia's action in Georgia was part of a recent pattern of military assertiveness by Moscow.
"I think everybody recognizes that this is not the first time that we've seen this problem," Rice said. "We've had Russian strategic aviation challenging...even along borders with the United States, which I might note is a very dangerous game and perhaps one the Russians want to reconsider."
Russian long-range strategic bombers approached Alaska about six months ago, triggering a U.S. response in which fighters were sent up to escort them until they turned back.
"The hope had been that Russia was going to build its foundation and relationships with Europe and the United States on the basis of Russian economic, political, cultural, and other kinds of assets," Rice said. "And reminding people that Bears can fly near Norway or near Alaska and that you can use military force against a small neighbor is not a particularly appealing message or image."
Rice said a main goal of the NATO meeting in Brussels was to deny Moscow's strategic objectives by taking steps to support Georgia's democracy and economy.
Clashes In Georgia: Chronology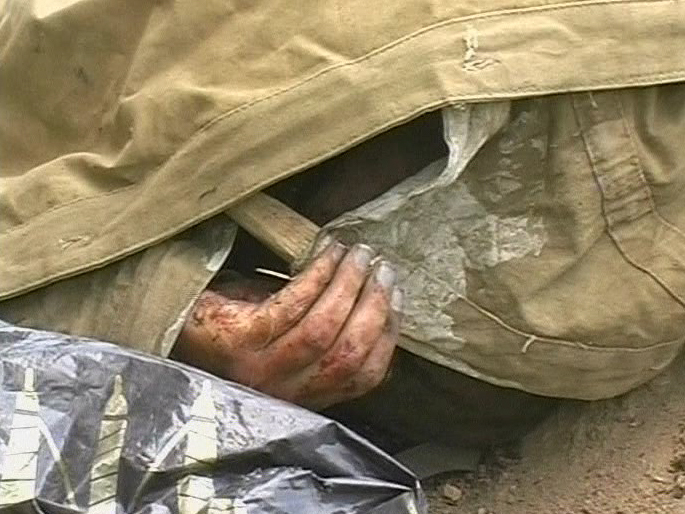 Clashes In Georgia: Chronology
Video of the fighting in Georgia's breakaway regions, and the latest efforts to end the conflict (Reuters video). Play


For full coverage of the clashes in South Ossetia, Abkhazia, and Georgia proper,
click here
.