In this week's show, host
Grant Podelco
sits down with Nenad Pejic, an associate director of broadcasting at RFE/RL, to talk about the arrest on May 26 of former Bosnian Serb wartime commander General Ratko Mladic. Mladic was the UN war crimes tribunal's most-wanted fugitive; he'd been on the run for more than 15 years.
We'd actually invited Nenad -- one of our most respected Balkan experts -- into the studio to talk about other issues percolating in that region. No sooner had we finished that discussion, however, when news came of Mladic's capture. We brought Nenad back into the studio, and the resulting segment focuses solely on the issues surrounding Mladic's arrest.
Perhaps we'll share the original part of our interview with Nenad in next week's show.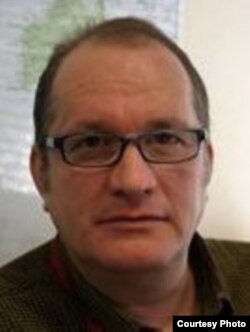 Lucian Stefanescu
Also this week, as iconic American singer-songwriter Bob Dylan celebrates his 70th birthday, we look at the impact that Dylan's music and poetry has had on musicians and artists across RFE/RL's broadcast region.
Speaking of music, this week we debut what we hope will become a new monthly segment on "The Blender." We call it "Ear to the Ground," and it's hosted by Romanian journalist Lucian Stefanescu. Lucian will keep us up-to-date on the latest releases and tours by interesting bands with a connection to our region.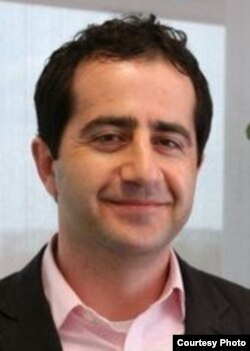 Kenan Aliyev
And in our regular "This Is My Story" feature, Kenan Aliyev, the director of RFE/RL's Azerbaijani Service, talks about his days as a journalist in the 1990s, a time when state-mandated censorship was the law of the land. Publishing a newspaper in Baku back then meant a daily trip to the state censor, who'd keep reminding Kenan, as he snipped offending passages from his stories, that the censorship office didn't really exist.
Listen to or download Episode 20 of "The Blender" below or
subscribe to "The Blender" on iTunes
. For "The Blender" blog archive,
click here
.
Send your feedback to
podcast@rferl.org
, or leave a comment below. We'd love to hear from you.
RFE/RL's The Blender -- 5/27/11 (Episode 20)