WATCH: Janyl Jusupjan plays the komuz and demonstrates the lovely "dance of the hand."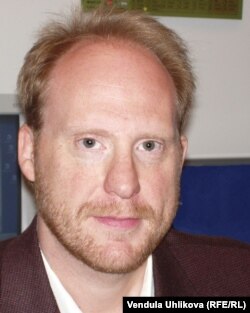 Grant Podelco
In this week's episode, Janyl Jusupjan of RFE/RL's Kyrgyz Service plays the komuz, an ancient Central Asian stringed instrument. As she tells correspondent Ron Synovitz in our "A Different Beat" segment, Kyrgyz have no traditional dance, and for her, playing the komuz is like visual ballet -- "the dance of the hand."

We ask Brian Whitmore, author of "The Power Vertical" blog, to suss out the very public disagreement that erupted between Russian President Dmitry Medvedev and Prime Minister Vladimir Putin over the UN Security Council resolution authorizing enforcement of a no-fly zone over Libya. As Brian himself wrote about Medvedev's dressing down of Putin, "Ouch!"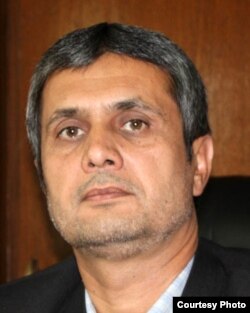 Mohammad Amin Mudaqiq
Mohammad Amin Mudaqiq of RFE/RL's Radio Free Afghanistan kicks off a new segment we're calling "This Is My Story." Amin relates the harrowing tale of how, as a 23-year-old man in Soviet-occupied Afghanistan, he narrowly escaped the clutches of Soviet soldiers who were trying to forcibly draft him into the military.

And in "Meet The Bloggers," Luke Allnutt, editor in chief of rferl.org and the man behind "Tangled Web," explains the mission of his blog: "I'm looking at the smart ways in which people are using digital tools for activism," he says, "but I'm also looking at how repressive governments are using the same tools to crack down on activism."

This week's host is Grant Podelco.

Listen to or download the latest episode of "The Blender" below or subscribe to "The Blender" on iTunes. For previous episodes of "The Blender," click here.
RFE/RL's The Blender -- 3/25/11