Afghanistan: UN Says Security Concerns Cloud Crucial Election Phase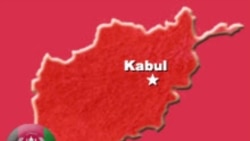 United Nations, 25 March 2004 (RFE/RL) -- A top UN peacekeeping official says the recent outbreak of violence in Herat again points to the need for an expanded security presence in Afghanistan as election preparations enter a crucial phase.
The UN's assistant secretary-general for peacekeeping, Hedi Annabi, told the UN Security Council yesterday that the violence in Herat is especially troubling because of the province's stability.
Annabi said the western province, although de facto independent from the central government, has one of the country's highest voter-registration rates. Its registration of women is 37 percent, much higher than the national average.
"The peace process has brought many benefits...but many Afghans still feel that the peace is not irreversible and act accordingly."
The peacekeeping official said factional fighting in Herat and elsewhere is aggravated by the government's lack of progress in carrying out reforms in the defense and interior ministries. Annabi said the Defense Ministry is moving too slowly on disarmament and the demobilization of militias.
"Without significant demilitarization, genuine political choice as required for a credible election is simply not possible, and events such as those in Herat are likely to recur," he said. "However, the leadership of affected militias will need to be convinced that the drawdown of their forces will not create an opening for their rivals."
UN officials say the initial voter registration program targeting eight major cities is progressing on schedule. Nearly 1.6 million out of an estimated 1.9 million eligible voters in those cities have been registered. But a huge registration drive is still ahead. The UN aims to register the majority of eligible voters -- an estimated 8 million -- beginning on 1 May at 4,200 sites.
The scale of the project and uncertainties about security have prompted Afghan officials to suggest that the target date for presidential and legislative elections be delayed from June until later in the summer.
NATO agreed yesterday to a request from Afghan Transitional Administration Chairman Hamid Karzai for security assistance during the elections. But it is not immediately clear what kind of force that would involve.
News agencies quote NATO officials as saying the alliance has agreed to provide help for the elections, but within "means and capabilities."
Afghanistan's UN ambassador, Ravan Farhadi, downplayed the events in Herat, where government forces are now deployed, as isolated. He told RFE/RL that election plans are so far moving ahead according to plan but confirmed that the original goal of elections in June could be changed.
He acknowledged the challenges involved in the voter registration process in a country that last held a census 25 years ago.
"It won't be like an election in Finland or Switzerland, but it will be an election as Afghanistan can afford it."
A new report from UN Secretary-General Kofi Annan expresses the hope that voter registration will build confidence among Afghans in the nascent political process.
UN spokesman Fred Eckhard, quoting Annan, said he is still concerned about the sustainability of peace efforts.
"[Annan] says that the peace process has brought many benefits, in particular to large parts of the urban population, but many Afghans still feel that the peace is not irreversible and act accordingly," Eckhard said.
One major source of instability attracting greater concern is the flourishing illicit drug trade. The UN peacekeeping official, Annabi, said a new partnership between Afghans and the international community is promising, but faces obstacles.
"The task, we have to say, is enormous and also requires the implementation of a comprehensive policy of interdiction by Afghanistan, as well as transit and recipient states, alongside alternative livelihood options for farmers," he said.
Britain, the United States, and the Afghan Interior Ministry are establishing a unit that will identify target districts for poppy eradication and to review the effectiveness of the campaign.