Tajikistan: Tajiks To Replace Russian Border Guards On Afghan Border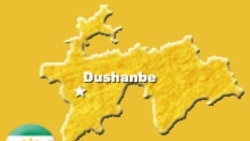 Tajik and Russian border services are exploring new forms of cooperation to guard the Tajik-Afghan border -- the crucial first frontier in illicit drug-smuggling routes that carry opium and heroin from Afghanistan through Central Asia and on to Russia and Europe.
Prague, 6 May 2004 (RFE/RL) -- In his annual address to parliament on 30 April, Tajik President Imomali Rakhmonov announced a major shift in the country's border services.
The Russian troops that have traditionally guarded the Tajik-Afghan border, he said, will be phased out and replaced with Tajik guards. "According to the agreement resulting from negotiations between working groups, the remaining part of the Tajik-Afghan border will in the future be gradually handed over to Tajik border guards," he said.
Although Tajik soldiers have always been involved in guarding the border, it was at the rudimentary level, with no strategy or command privileges.
The president stressed that Russian border guards have played a "tremendous role" in the protection of the border -- a key gateway in drug-trafficking routes emanating from Afghanistan. Rakhmonov expressed hope that Tajik border troops will cooperate with their Russian colleagues throughout the transition period and beyond. He did not say when the withdrawal of Russian guards would be complete.
Tajik border officials in December said their troops are ready to assume command of all checkpoints on the Tajik-Afghan border as early as this year.
Russian border troops have already transferred their duties along certain sections of the mountainous border. Tajik border guards are currently command patrols along one-fourth of the 2,000-kilometer-long border. Tajik troops have also been guarding the country's 500-kilometer border with China since the end of 2002.
It has been more than a decade since Tajikistan gained independence. Why does the shift come now? Alex Vatanka, the editor in chief of the security-assessment publication "Jane's Sentinel: Russia and the CIS," told RFE/RL that security improvements in Tajikistan and Afghanistan have allowed Dushanbe to begin reducing its dependency on Moscow.
"Tajikistan has had a number of years where it's experienced relative security. It's no longer the country that it was back in the 1990s, when the civil war was going on. At the same time, the external threat emanating from Afghanistan have been reduced massively since the days of the Taliban," Vatanka said.
But Vatanka expressed doubts about whether Tajik troops are in fact prepared to assume full control of the border. Although Tajik soldiers have always been involved in guarding the border, it was at the rudimentary level, with no strategy or command privileges.
The 1993 Treaty of Friendship between Moscow and Dushanbe gave Russia's Federal Border Service authority for the protection of the Tajik border, with the support of Russia's 201st Motorized Infantry Division, traditionally based in Tajikistan. Most contract servicemen and conscripts in the 10,000-strong force are Tajik, but the vast majority of its officers are Russian.
Aleksandr Kondratev is a spokesmen for the Russian border service. He also expressed concern that border conditions may suffer once Tajik troops assume control. "[Russia] has well-equipped border posts and well-trained border guards on the Tajik-Afghan border," he said. "We have enough means at those border posts, and we have everything necessary to maintain security on the Tajik-Afghan border. In my opinion, the flow of narcotics coming from Afghanistan into Tajikistan will increase after the replacement of the Russian border guards."
With opium and heroin production rising dramatically in Afghanistan, drug trafficking through Tajikistan has skyrocketed during the past few years. In its annual report on the illegal drug trade, the International Narcotics Control Board noted that guards on the Tajik-Afghan border seized almost 6 tons of heroin last year -- 1,000 times more than in 1996.
The massive opium production in Afghanistan -- which in 2002 was estimated at about 3,400 tons, or around three-quarters of the world's total -- has turned Central Asia into a hotspot for drug trafficking. Tajik drug-control agents have conceded the handover to Tajik troops may mean a rise in smuggling in the short term. But officials say most transitional problems should be smoothed out within several months.
Nuriddin Amirqulov, deputy chairman of the Tajik State Border Protection Committee, said: "I disagree with the opinion that we are not ready to protect our border. We are ready to do our utmost to protect our border. And speculation that narcotics will flow from Afghanistan to Tajikistan after Russia's withdrawal is baseless."
With help from the International Organization for Migration, the Tajik border committee in December opened a training center in Dushanbe for future Tajik border officers.
(Sojida Djakhfarova of RFE/RL's Tajik Service contributed to this report.)