NATO: Summit Wrapup -- Iraq, Afghanistan Are Subjects Of Alliance Agreements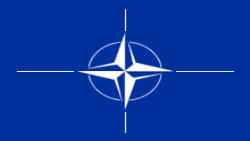 The NATO summit that concluded today in Istanbul agreed a training program for Iraqi security forces, committed the alliance to boosting troop levels in Afghanistan, and tightened benchmarks for the allies' military readiness. On the sidelines, NATO foreign ministers met their Russian counterpart Sergei Lavrov. A NATO-Ukraine summit also took place before the 26 NATO allies met leaders from partner countries in the Euro-Atlantic Partnership Council. RFE/RL correspondent Ahto Lobjakas, who is in Istanbul, takes a look back at summit accomplishments and the challenges that remain.
Istanbul, 28 June 2004 (RFE/RL) -- The NATO summit in Istanbul approved a request from the interim Iraqi government to help train and equip its security forces.
This means NATO will undertake its first official mission in Iraq. However, in a sign that tensions still simmer, some NATO allies, led by France, say they will only provide training outside of Iraq. The decision falls short of U.S. expectations of significant military NATO involvement.
NATO Secretary-General Jaap de Hoop Scheffer said yesterday that the precise details of the training programs still need to be worked out.
"Allies have agreed, in accordance with Security Council Resolution 1546, to offer NATO's assistance to the Iraqi government with the training of its security forces. We will work out the details -- the 'who,' the 'where' and the 'how' -- in the coming days and weeks," de Hoop Scheffer said.
The summit also asked de Hoop Scheffer to identify further Iraqi needs in collaboration with the country's authorities.
The decision came against the backdrop of the surprise handover of sovereignty in Iraq. The event was announced by U.S. President George W. Bush in Istanbul yesterday.
"Two days ahead of schedule, the world witnessed the arrival of a free and sovereign Iraqi government. Iraqi officials informed us that they are ready to assume power, and Prime Minister [Iyad] Allawi believes that making this transition now is best for his country," Bush said.
Another series of decisions was made on Afghanistan.
First, NATO leaders agreed to boost the number of Provincial Reconstruction Teams (PRTs) by four. This falls short of the initial target of five.
Second, NATO also adopted a declaration committing it to boost the number of soldiers in its International Security Assistance Force (ISAF). The mostly Kabul-based ISAF now numbers 6,500 troops. NATO officials speaking privately yesterday said up to 10,000 troops will be in Afghanistan to secure presidential elections scheduled for September.
"Russia has questions and concerns about certain aspects of NATO enlargement. Allies have concerns about the implementation of commitments Russia made in this very city five years ago to withdraw military assets from some neighboring countries -- Moldova, Georgia." -- NATO Secretary-General Jaap de Hoop Scheffer
De Hoop Scheffer said today that NATO is ready to help Afghanistan: "The extra troops will come, the details of which have to be worked out. But you can rest assured that we have the extra troops. I am not yet going to name countries and details, but the forces which we have committed yesterday will be there, in theater, and over the horizon, which means that we have forces in theater to assist the Afghan National Army in the period of the elections."
The decision was welcomed by Afghan Transitional Administration Chairman Hamid Karzai. However, he appeared worried that NATO's difficulties so far in finding men and materiel for Afghanistan will delay the deployment of the new troops.
"I welcome very much your decision yesterday to send us security forces to help us with the elections. But elections are coming in September, and we need security forces today in Afghanistan to provide a secure environment for elections for the Afghan people, and beyond. Our request to you is to please fulfill the commitment that you have made yesterday for Afghanistan before elections so that we in Afghanistan can provide an environment in which our people can go and vote freely and fairly," Karzai said.
In other developments, the summit decided that NATO will hand over its SFOR mission in Bosnia to the European Union before the end of the year.
Membership hopefuls Croatia, Albania, and Macedonia were praised for their recent progress, but received no indication as to when they might join the alliance.
Georgia won a victory with a separate reference to its recent reforms in the summit conclusions. Officials say this sets the country apart from its two South Caucasian neighbors.
The NATO-Russia foreign ministers meeting last night was described by de Hoop Scheffer as "frank and open" -- a diplomatic sign of controversy. A number of NATO allies chided Russia for delaying troop withdrawals from Georgia and Moldova. As a result, NATO members refuse to ratify the modified Conventional Forces in Europe (CFE) Treaty.
De Hoop Scheffer made the point after the meeting: "Of course, [the NATO] allies and Russia do not agree on everything. Russia has questions and concerns about certain aspects of NATO enlargement. Allies have concerns about the implementation of commitments Russia made in this very city five years ago to withdraw military assets from some neighboring countries -- Moldova, Georgia."
However, de Hoop Scheffer stressed Russia is a priority for NATO when it comes to cooperation on "key security issues" such as terrorism.
The NATO-Ukraine summit earlier today reaffirmed Ukraine's role as a strategic partner for the alliance, although de Hoop Scheffer roundly criticized President Leonid Kuchma's record on media freedom and preparations for the upcoming presidential elections.