Tajikistan: Traders Look to China For Brighter Fortunes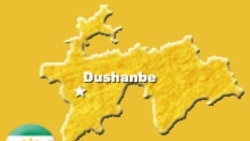 For landlocked Central Asia, transport infrastructures and regional cooperation are key conditions to emerging from trade isolation. By opening transport links with neighboring China, Kazakhstan and Kyrgyzstan have in recent years established themselves as important conduits for Chinese goods sold in Central Asia, where they are in great demand. Tajikistan followed almost three months ago with the opening of a border crossing that had been sealed since Soviet times.
Prague, 20 August 2004 (RFE/RL) -- Streams of vehicles regularly shuttle Tajik traders across the Pamir Mountains so that they can stock up on bargains in China.
The opening in May of the 4,400-meter Kulma Pass border crossing between Tajikistan and China allows bus services to operate regularly between Tajik cities and Kashgar, the first commercial stop on the Chinese side of the border.
Tajik trader Mirzo told RFE/RL's Tajik Service that residents from the Gorno-Badakhshan Autonomous Region in eastern Tajikistan are benefiting from the new road link. He said local traders have found a new opportunity to make money by heading east for low-cost Chinese goods that they can resell at a profit.
"People in [the city of] Murghab don't have a very good life. [But] after the opening of the road, they started having a better life. The goods are now cheaper. Before, people traveled to the Kyrgyz border and then to [the southern Kyrgyz city of] Osh to buy goods and came back to Murghab to resell them. The opening of the Tajik-Chinese road was very good for traders," Mirzo said.
But Tajik authorities are looking beyond the immediate benefits, hoping that the newly opened link will help establish their landlocked country as a major transit route through which Chinese goods can be exported to Central Asia.
"I think Bishkek will remain the main center for Chinese goods in Central Asia. The road to China [from Tajikistan] is bad, [and] the road from the capital [Dushanbe] to Badakhshan is bad, too." - Abdullaev
However, Zafar Abdullaev, director of the Tajik Internet news agency Avesta, cautions that it will take awhile before Tajikistan will be fully able to exploit the new border crossing. He notes that some sections of the route on the Tajik side are treacherous.
"[The opening of the pass] was a very important event for Tajik traders, especially for Badakhshan's people. Before, they had to get Chinese goods in Kyrgyzstan. [But] I think Bishkek will remain the main center for Chinese goods in Central Asia. The road to China [from Tajikistan] is bad, [and] the road from the capital [Dushanbe] to Badakhshan is bad, too," Abdullaev said.
Even in good weather -- from May to October -- it may take as many as 20 hours to drive from Kashgar to the Tajik city of Khorog, and an additional 40 hours to reach Dushanbe. The rest of the year, the road running across Gorno-Badakhshan remains closed due to snow.
For Tajik wholesalers in Dushanbe, the direct route between the capital and Kashgar means relief from some burdensome customs procedures, transport fees, and taxes. In an interview with the Asia-Plus news agency, a Tajik businessman said he has purchased refrigerators, televisions, and clothing in China at half the prices on Central Asian and Russian markets.
In theory, the opening of the border crossing also lessens Tajikistan's dependence on neighboring Uzbekistan, through which most Tajik trade traffic now passes. In the past, Tashkent has restricted the flow of vital exports, such as cotton and aluminum, as a means of exerting pressure on Dushanbe.
Hooman Peimani is a senior research fellow at the Center for International Cooperation and Security at the University of Bradford in Britain. He told RFE/RL that China is unlikely to become a transit route for Tajik goods. "Tajikistan has always been concerned about Uzbekistan and has sought to decrease its reliance on Uzbekistan," he said. "While Tajikistan will certainly explore the option of China as a possible route to, perhaps, Southeast Asia, I do not see China functioning as a major transit route for Tajikistan's cotton in the short term."
In the long run, Peimani points out, Tajikistan could serve as a bridge for China to connect to other Central Asian countries, as well as Iran, only if regional cooperation allows the restoration of a viable trading route along the old Silk Road. Meanwhile, Peimani said, Tajikistan is likely to attract Chinese goods only for domestic consumption.
(Khiromon Bakoeva of RFE/RL's Tajik Service contributed to this report.)