At Least 23 Dead After Kazakh Mine Blast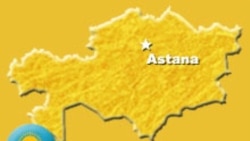 5 December 2004 (RFE/RL) -- Kazakh officials say that at least 23 miners were killed today in a blast at a coal mine in the northern city of Karaganda.
Aleksandr Fidorenko, a spokesman for the Kazakh Emergency Situations Ministry, told RFE/RL that three of those rescued have had to be hospitalized.
"Those injured received medical treatment, three of them have been hospitalized," Fidorenko said. "Twenty-three dead bodies were recovered from the mine."
Karaganda regional administration spokesman Zhanibek Sadykanov said the explosion occurred underground at the Shakhtinskaya mine.
The cause of the blast is being investigated by a special commission.
(with additional wire reports)
[For more on Kazakhstan and its Central Asian neighbors, see RFE/RL's dedicated "Central Asia In Focus" webpage.]