Cold Snap Kills More Than 100 Afghan Children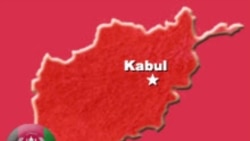 19 February 2005 (RFE/RL) -- Afghanistan's public health minister, Mohammad Amin Fatimie, estimated today that some 128 children have died in that country due to freezing temperatures in Ghor Province, far fewer than the 1,000 that an international aid group claimed in a statement yesterday.
Fatimie was responding to a suggestion by the Catholic Relief Service in the western Afghan province that the figure might be much higher.

He had told RFE/RL yesterday that the death toll to children was far below 1,000.

Talking to AP today, Fatimie said the freezing weather has killed 128 children in recent weeks, with desperate parents feeding their children with opium in a bid to alleviate their suffering.

The Catholic Relief Services had noted that most of the beleaguered Shahrak district's 250 villages could not be reached because routes were blocked by heavy snow.