Taliban Says U.S. Forces Won't Find Radio Station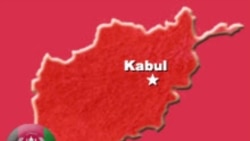 Washington, 22 April 2005 (RFE/RL) -- Taliban spokesman Hakimi told AIP on 21 April that U.S. forces based in Afghanistan will not be able to locate the Shari'ah Zhagh (Voice of Shari'ah) broadcast station.
"[For one thing], Shari'ah Zhagh is a mobile station. [For another], it broadcasts programs at dawn and sunset. No one can detect the station's frequencies during these times," Hakimi added.

According to Hakimi more such radio stations will begin operating in other areas of Afghanistan and broadcast in local languages such as Uzbek and Turkmen.

Using the former name given to Radio Afghanistan during the Taliban regime, the neo-Taliban began limited broadcasts in the Kandahar area on 18 April.