Afghan, U.S. Forces Kill 12 Suspected Militants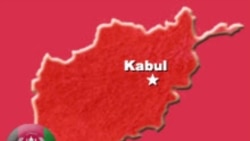 6 September 2005 (RFE/RL) -- U.S.-led coalition forces and Afghan government troops killed 12 suspected militants in a raid on their hideout in southern Afghanistan.
The U.S. military said in a statement today the militants were preparing to stage attacks to disrupt the
18 September parliamentary elections.
The raid occurred in Zabul Province on 5 September. Nine militants were captured. No Afghan or coalition soldiers were injured.
The fighting came one day after 13 suspected militants were killed in southern Kandahar Province during raids on their hideouts.
More than 1,000 people, most of then suspected insurgents, have been killed this year, the bloodiest period since U.S.-led forces ousted the Taliban in 2001.
(AP/AFP/Reuters)
Related Stories:

"Afghan Insurgents Step Up Attacks In South"