Former Russian Premier Says He'll Run For President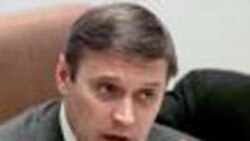 Kasyanov (file photo) 14 September 2005 -- Former Russian Prime Minister Mikhail Kasyanov said today he plans to run for president in 2008.
Kasyanov, who served as prime minister for most of President Vladimir Putin's first term, has previously only hinted that he might run for president.
Under the current constitution, Putin must stand down at the end of his second term in 2008. Kasyanov is currently being investigated by authorities for what they claim are corrupt property purchases.
(Reuters/AP)
For all the latest news on Russia, see RFE/RL's Russian News and Features