18 Afghan Police Reported Killed In Ambush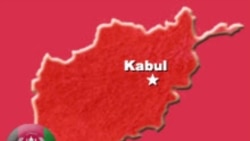 11 October 2005 -- An Afghan government official says at least 18 Afghan police officers have been killed in an ambush by suspected Taliban rebels in the southern Helmand Province.
News agencies quote an Interior Ministry spokesman as saying the ambush occurred on 10 October.
"[On 10 October] around 5 or 6 p.m. [Kabul time], a convoy of Afghan National Police was on its way to introduce a newly appointed district security police chief to officers [in Helmand province]," said spokesman Yusef Stanizai. "But they were ambushed by the enemies of Afghanistan. Clashes between the police and these enemies continued until about one o'clock in the morning. As a result, 18 members of the Afghan National Police were martyred -- including a top security official -- [Helmand's deputy police chief] Amanullah Khan."
(Reuters/AP/AFP)
See also:

Afghanistan: Police Chief Says Smugglers Helped Taliban With Ambush