Explosion Hits Fuel Tankers In Afghanistan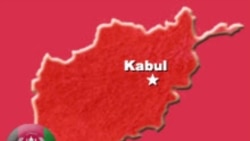 14 October 2005 -- A suspected bomb today caused eight fuel tankers parked outside a U.S.-led coalition base in southern Afghanistan to explode.
Afghan General Mohammed Sarwar says the explosion was apparently caused by a bomb hidden in one of the tankers. He said two drivers were injured.
U.S. military spokeswoman Sergeant Marina Evans confirmed that fuel tankers had been hit by a blast and had caught fire, but said the tankers belonged to the Afghan Army and had been driving pass the base when one hit a land mine.
The blast comes amid a recent upsurge in violence that Afghan officials blame on remnants of the ousted Taliban.
(AFP/AP)
For more news about events in Afghanistan, see RFE/RL's webpage News and Features on Afghanistan