Kyrgyz Lawmaker: Foreigners Involved In Slave Trade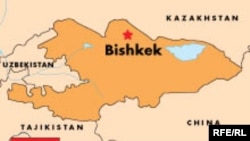 (RFE/RL) 1 December 2005 -- A Kyrgyz lawmaker says that foreign nationals living in Kyrgyzstan are involved in human trafficking, and that in some cases, Kyrgyz nationals sold into slavery are dying abroad.
Kubanychbek Isabekov, a deputy who chairs Kyrgyzstan's Committee on Work Immigration, made his remarks yesterday in Bishkek. He said that to tackle the problem, Kyrgyz officials have started drafting a strategy to fight the problem over the next two years.
Isabekov said the situation involves people being sold into the sex industry and slave labor.
Isabekov said agents for both foreign and Kyrgyz human traffickers recruit people, take their passports and then hand the documents to the recruited person's new "owner" abroad.
Other Central Asian countries face similar problems. Tajikistan this year broke up a trafficking ring that saw young women being sent to the United Arab Emirates to work in the sex industry there.
(AKIpress/Kyrgyz TV)
RFE/RL Central Asia Report

SUBSCRIBE For regular news and analysis on all five Central Asian countries by e-mail,
subscribe to "RFE/RL Central Asia Report."