Turkmen President To Fight Oil-Sector Corruption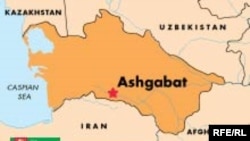 (RFE/RL) Prague, 1 December 2005 (RFE/RL) -- Turkmen President Saparmurat Niyazov has proposed to establish a special government group to tackle bribery in the country's oil-and-gas sector, RFE/RL's Turkmen Service reported.
Niyazov made his remarks at a meeting with his top energy officials in Ashgabat on 30 November.
"Since the emergence of Turkmenistan's oil-and-gas sector, not a single top official in the industry has resigned of his own will," Niyazov said. "All of them have been jailed."
Niyazov says that Turkmen oil and gas officials take bribes openly when dealing with foreign companies. He said that he will lead a new specialized body that will be tasked with fighting the problem.
Also during the 30 November meeting, Niyazov said that Turkmenistan is reviewing its gas-export deal with Russia because the price and volume of such exports has not yet been specified.
(with material from Turkmen television)