At Least 14 Dead In Russian Swimming-Pool Collapse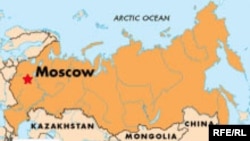 (RFE/RL) 5 December 2005 -- Russian officials say at least 14 people were killed and several more injured when the roof of a public swimming pool collapsed in the Urals region on 4 December.
The ITAR-TASS news agency today quotes local Emergency Situations Ministry official Anatolii Shinakov as saying 10 of the victims were children between nine and 12 years old, and four were women.
Officials had earlier said at least eight people had died in the partial collapse of a 100-square-meter roof at the municipal pool in Chusovoi, a town near the city of Perm.
Officials did not immediately give a reason for the collapse. An abrupt change in the weather, which brought heavy snowfalls, is thought to be a possible cause.
In February 2004, 28 people died and almost 200 were hurt in a collapse at a water park in Moscow. The design of the building was blamed.
(AP/AFP/ITAR-TASS)