Afghan Journalist Has Sentenced Reduced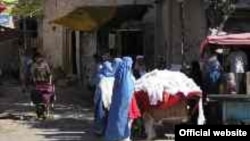 The editor of "Women's Rights" was punished for questioning laws against adultery and religious conversion (official site) 21 December 2005 -- An appeals court in Afghanistan has reduced the sentence of journalist Ali Mohaqiq Nasab, who was found guilty of blasphemy in October and sentenced to two years imprisonment.
The court reduced the sentence of Nasab, the editor of the Haqoq-e-Zan (Women's Rights) monthly, to a six-month suspended sentence after Nasab apologized over articles in his magazine that questioned laws against converting to other religions and punishments
for crimes such as adultery.
The independent Journalists Association of Afghanistan said even the nearly three months Nasab spent in prison was too severe a penalty. Conservative clerics originally demanded the death penalty.
(AFP)