African Citizen Killed In St. Petersburg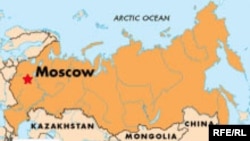 (RFE/RL) St. Petersburg, 25 December 2005 (RFE/RL) -- Russian news reports say a citizen of Cameroon has been killed and a second person from Africa injured in an assault involving a knife in Russia's northwest city of St. Petersburg.
Reports quote officials as saying a group of young people, including at least one who had a knife, are believed to have attacked the Africans yesterday evening near a dormitory.
The Cameroonian victim is reported to have died of his wounds immediately while the second victim was taken to hospital.
Police are investigating whether the attack may have been motivated by the race of the victims.
Racist attacks have been on the rise in Russia, including in St. Petersburg, where a Congolese student was murdered in September. A Peruvian student was killed in the city of Voronezh in October.
(ITAR-TASS, RFE/RL's Russian Service)
Campaign Advertising Sparks Controversy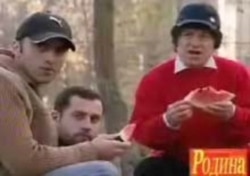 A Moscow court has banned Rodina (Motherland), a nationalist opposition party, from running in the December 4 elections to Moscow's City Duma. Judges ruled that the party's campaign advertisement incited racial hatred. The decision has incensed Rodina's leader, who has accused the authorities of trying to get rid of a powerful opposition force
....(more)
See also: