Iraqi Al-Qaeda Says It Launched Missiles At Israel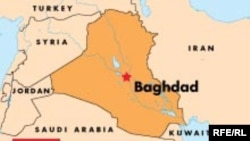 The claim of responsibility was posted on a website used by insurgent groups in Iraq (RFE/RL) 29 December 2005 -- Al-Qaeda in Iraq says it has launched 10 missiles at Israel from Lebanon.
The announcement was made in a statement on the Internet today.
The statement did not give the date of the attack, nor could its authenticity be verified. It was posted on a website frequently used by Iraqi insurgent groups.
The message appeared to be the first claim of responsibility from al-Qaida for an attack on Israel from Lebanon.
(Reuters/AFP)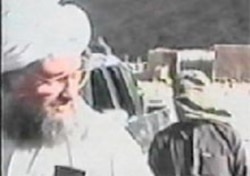 AYMAN AL-ZAWAHRI is regarded as Al-Qaeda's No. 2 authority. Although al-Zawahri is lesser known than Osama bin Laden, some observers say the deputy is just as powerful as the chief....(more)
See also:
Is Al-Qaeda Letter Sign Of Rift, Or Opportunity For Bush?