Iran Withdrawing Funds From Foreign Accounts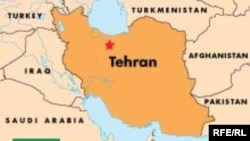 (RFE/RL) 20 January 2006 -- Iranian Central Bank Governor Ebrahim Sheibani has confirmed that his country has begun transferring assets held in foreign accounts.
Sheibani refused to say how much money was concerned . But Sheibani told reporters earlier this week that Iran was ready to repatriate all the money it held abroad if necessary.
Iran could face possible sanctions over its nuclear program if it is referred to the United Nations Security Council.
(Reuters)

THE COMPLETE PICTURE: RFE/RL's complete coverage of controversy surrounding Iran's nuclear program.
CHRONOLOGY
An
annotated timeline
of Iran's nuclear program.