Kaiypov said today it is necessary to define which of these groups represent what he called a threat to national security.
Kyrgyzstan has been the most open of the Central Asian republics to foreign-funded NGOs. Their presence was seen as an important factor in galvanizing the protests that ousted former President Askar Akaev in March 2005.
The leader of the Kyrgyz Coalition for Democracy and Civil Society, Edil Baisalov, criticized the order. He said today's announcement signals the strengthening of authoritarian trends in the presidential administration.
(AP, Interfax)
Soros's Remarks To The UN
Soros's Remarks To The UN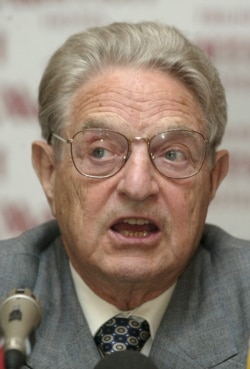 On 13 December, philanthropist GEORGE SOROS addressed a special plenary session of the UN General Assembly devoted to the implementation of the UN's Millennium Plan for Tajikstan and described the work that his foundation is doing in that country.
Listen to Soros's complete presentation (six minutes).
Real Audio Windows Media