Russian Ex-Atomic Energy Minister To Remain In Jail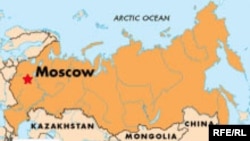 (RFE/RL) 30 January 2006 -- A Moscow city court today turned down a petition to release former Atomic Energy Minister Yevgeny Adamov on health grounds.
Prosecutor Valery Lakhtin said Adamov's health was not an obstacle to his being kept in jail. He also said he feared Adamov may try to hide if released from prison.
Adamov is suspected of embezzling U.S. assistance funds meant to help Russia improve its nuclear safety.
He was arrested in Switzerland last May on a U.S. arrest warrant, but extradited to Russia a month ago. His pre-trial custody term officially ends on 12 April.
(NEWSru.com, Interfax)