Rights Group Calls On Iran To Free Hundreds Of Unionists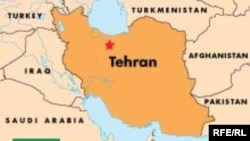 (RFE/RL) PRAGUE, 1 February 2006 (RFE/RL) -- Human Rights Watch (HRW) today called on Iran's government to release hundreds of bus drivers and several leaders of their trades union detained ahead of a planned strike.
The bus drivers had organized the strike for 28 January to protest the detention on 22 January of their union leader, Mansour Osanlu, and to demand recognition of their trade union activities.
HRW says the detainees, including Osanlu, are being held without charge or access to legal counsel.
The U.S. State Department has also condemned what it said was the Iranian government's "forcible suppression" of the bus drivers' peaceful demonstrations in Tehran over the past few weeks.

SUBSCRIBE For regular news and analysis on Iran by e-mail,
subscribe to "RFE/RL Iran Report."