Tajik Prisoners Tell Of Mistreatment And Unsanitary Conditions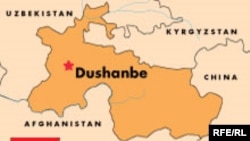 (RFE/RL) DUSHANBE, March 3, 2006 (RFE/RL) -- A group of over 50 prisoners in the northern Tajik city of Khujand have complained in an open letter about poor prison conditions, mistreatment, and low sanitary standards which they say are causing sickness and death.
A copy of the letter, smuggled by the father of one of the prisoners was brought to the office of RFE/RL in Dushanbe. The letter has also been sent to the Tajik President's Office as well as several ministries and international organizations.
While the UN and OSCE confirm receipt of the letter, the Office of the President, the Tajik Prosecutor General's Office, and the Justice Ministry have denied receiving the complaint.
In a recent press conference the Tajik Minister of Justice, Khalifabobo Hamidov, admitted bad conditions exist in Tajik prisons, leading to deaths among inmates.
According to the ministry's statistics, 87 prisoners died in 2005 -- mainly from tuberculosis and other diseases. Prison authorities were dismissed in November 2005 following reported deaths in the Khujand prison caused by a hunger strike by inmates.

RFE/RL Central Asia Report

SUBSCRIBE For regular news and analysis on all five Central Asian countries by e-mail,
subscribe to "RFE/RL Central Asia Report."